Alba Carla Lauritai de Céspedes y Bertini is an eclectic figure of Italian and international literary world. She was a poet, a writer, a journalist, a publisher and author for radio, television and movies scripts. She explains women and their world: she is a woman that talks deeply about women in a patriarchal society. She was one of the pioneering figures in the feminist movement.
Born in 1911 in Rome, she was the daughter of the Cuban ambassador there; she was bilingual – knowing perfectly Spanish and Italian; she spent her earlier years between Rome and Paris.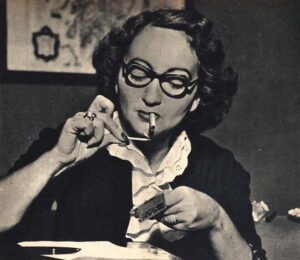 Alba de Céspedes
Italian magazine Epoca, Vol. VII, n. 86, 31 May 1952
Life itself
She spent all her life writing. Writing was for Alba "life itself", she confessed it to her father once, a man that she loved very much and who always supported her in what she wanted to do with her life.
Women are the main protagonists of her books: they are people of various personalities and social status but they are indeed united by insecurities, doubts, frustrations of their lives deriving from being women in her contemporary world. At the same time her characters are also always courageous and determined in moving forward: they are ready to do the next step to start dismantling the same status quo that is blocking them and their evolution as persons.
De Céspedes is an attentive observer of the female universe and she describes it within thousand nuances and with a deep eye: she enters in each of her characters to give them life and voice.
De Céspedes finds herself writing in a decidedly difficult period for culture, especially for a woman, yet in her novels she manages to deal with any topic, even the most intimate ones of the female world, with delicacy and grace, without ever falling into the vulgar.
In each of the protagonists of her books relive what have always been her guiding ideas, those ideals of justice and freedom that are the common thread to her novels.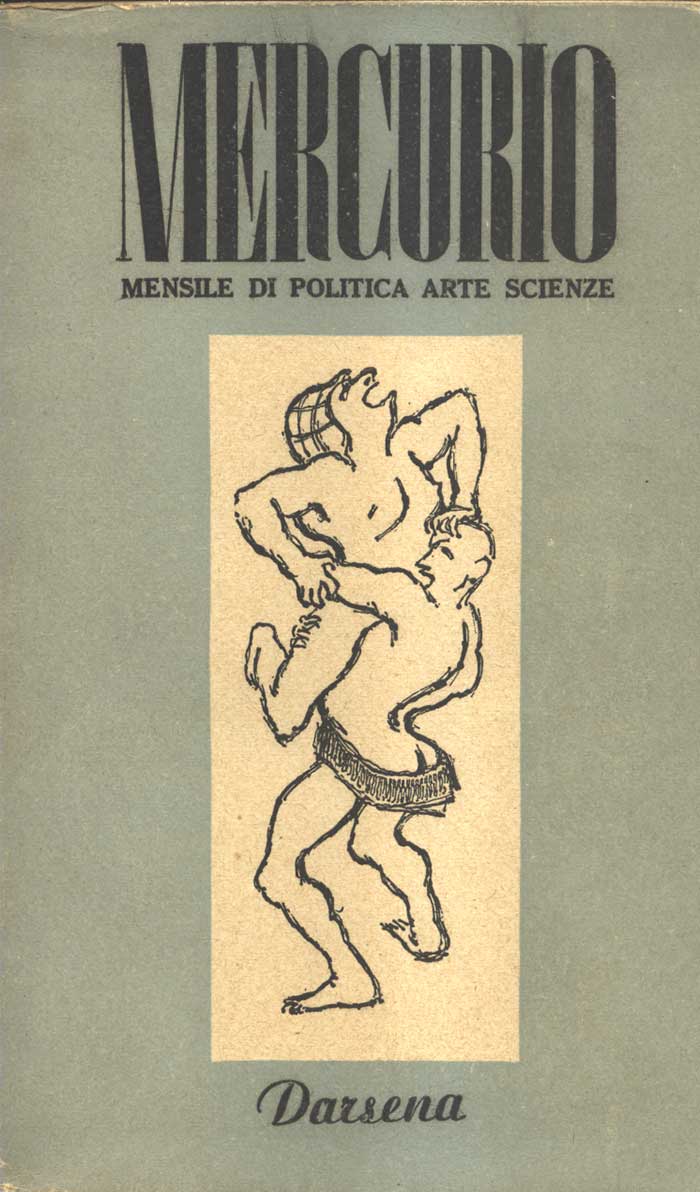 Mercurio
One life, many projects
Beside writing books and articles for various magazine of the time, she also had different projects: in 1943, within a radio program that was called "Italia Combatte" (Italy fights) she was having her own space with the nickname of Clorinda and she was encouraging women to deliberately be opposed to the fascists.
In 1948, she founded Mercurio, a magazine about art, politics and sciences, where many important people of the time, wrote and took part in it.
Alba spent her entire life by writing, editing, working on different projects. She died in Paris in 1997, eight days after donating all her papers and documents to the 'Archivi Riuniti delle Donne' in Milan. The rich and very well organized archive covers all the stages of her life, starts even before her birth and arrives to her death. Alba's collection is, for sure, exceptional because unfortunately most of women don't feel that important or interesting enough to prepare such a monumental collection of memories.
In her books and in her entire works, it is visible that she had a very clear vision of the situation of women of her contemporary society, and with her work, she stands for them and she denounce their position of inferiority in comparison to the one of men. Although she has been quite neglected also because her work was too often and wrongly associated with romance novel, Alba de Céspedes has a powerful voice that can still speak very much to the women of our generation.