"The magic in art stimulated by technology"
Jack Duganne
Our fine art prints are made with a special technique that is called Giglée print or fine art print. Now, many of the insider art world would now what is it but most of other people don't. So here I will shortly what is it and why we've choose it!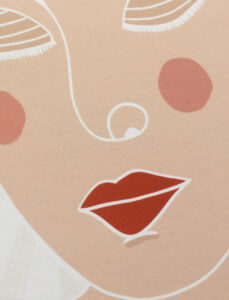 Giclée / Fine Art print: what is it?
The Giclée, a word deriving from the French term "gicler" that means "to squirt", is a word that was initially created by the printmaker Jack Duganne in 1991, and that today describes a technique of fine art printing made using specific pigment-based high quality inks and manufactured on advance inject printers. In addition a Gicléee print is usually made on a very high quality paper, with an image that has a resolution of 300 DPI.
A print made with a combination of 12 different inks to enhance the depth of art
While with a regular print you have a combination of four colours, like for instance with the CMYK4 colour combination, a Giclée printers use up to 12 individual colours: this assure to the final print of art a much smother gradient transition and wider, more deeper colour range. This assures a more depth and richness to the final print with vibrant colours.
Longevity of a Glicée print
Another special feature of the Giclée prints are their longevity: indeed, the type of archival inks that are used to create these prints won't fade when displayed in normal conditions indoor, and they guarantee to maintain their brilliance for a life time! If you own a Gicléee Fine Art print, you will be bale to gift to your grandchildren and the piece of art will still be beautiful and untouched by time.
Of course, Giclée prints are pricier that regular prints, and the result is a piece of art that has an added value and that is great to look at!